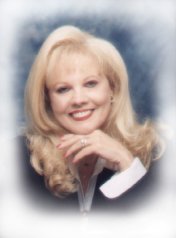 Hello, I'm Patricia Mischell and I am so glad you decided to join me on my site. You have not arrived here by accident but by divine appointment. "I am here not for you to follow me -- but to follow God and His truth within you. I am not a guru. I am not your personal trainer with God. I am here to help guide you along your unique path with God and to assist your healing for a more peaceful, contented and prosperous life here on this difficult plane called Mother Earth. ... and in this way, you will be given (by God, not me) many, many ways to achieve this path towards your higher learning and evolution etc."

This site has been built with you in mind. There is a lot to do here so feel free and take your time to browse through the many pages. Move your mouse around, explore, redirect and find your path to the information I have provided for your interest.

We are continually building this site for you. Please check the Coming Soon section to see what interesting and fun subject matter I have planned to put on the site in the future. I hope to chat with you in the near future and help you in your spiritual journey to enlightenment.
Love & Light,
Psychic Medium, Patricia has been counseling with her special psychic gifts in spiritual work for over 28 years. Patricia is the foremost psychic consultant, internationally and in the United States. She is known throughout the world for her accurate predictions and her nurturing, healing service. Her services include channeling information for persons that have departed our earthly realm, for their loved ones still here. She has shocked and astounded police departments, audiences, and those who have come for private consultations. Her detailed information on past and present events and her high degree of accuracy of future events for individuals as well as world predictions astonishes all. She has been on Television, Radio and has lectured on subjects related to her field of expertise all over the world. Coming soon, Chat room Format Classes that will be ongoing on Sundays for members. You are welcome to join the members area and be a part of all that is when it is available. (see calendar of events for time and details)
Patricia Mischell is well known to television viewers and radio listeners throughout the nation. She is the author of Beyond Positive Thinking, formerly published by Prentice Hall and Simon & Schuster, which continues to help thousands discover just how extraordinary they really are.
To speak with Patricia Mischell you must call her office for an appointment. Visit her Reading's area for Fees and details about a Psychic Reading. For information about cases she has solved, you may read news articles in the Media Appearances Section or Order the promotional audio and video tapes available for your review. View letters from satisfied clients.
Presently, Patricia is writing a book "What Happens When We Die." (ready for publication in 2001) , which will be complimentary to her extremely popular cassette tape series, "What Happens When We Die."

Patricia has been presented with the Woman of the Year 2000 Award by The American Biographical Institute. Click on image to the left to in-large.
Patricia is featured in the book Top 100 Psychics in America, by Paulette Cooper.