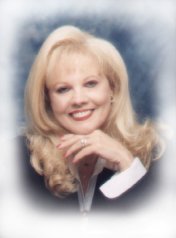 I have been an avid student of metaphysics for over 28 years. It has been my privilege for the past 28 years to be a reader of the Akashic Records, the journey your soul has experienced through many life times. My clients span many countries as well as America.

As a young girl, I had several death experiences which led me into the world of God. During these early years I had "visitations" from Spirit. I have surprised and delighted people with frank, psychic insights and predictions.

My psychic visions started at the age of three when I began having visitations from my guardian angel. This being is with me today and has led me towards the work I am now doing.

When I go into the Alpha level, I reach into the Akashic records and it is here I'm able to provide you with your past, present and future readings. These readings also include angel readings where your angels come forward from God's world and give you their names. I receive past life readings that are at times so accurate people feel as though they have had a healing and an understanding of why their lives have become what they are today along with the final understanding of the karma they are experiencing.

Many people come to me with quesitons concerning interpersonal relationships with loved ones, as well as issues about health, vocation, life's purpose, business decisions and issues with fellow employees. If the cause of the effects you are experiencing are in at least one or more past lifetimes, I am able to access the civilization, the time period and relate these causes to the effects you are experiencing in this life time.

When you work on the causes, the effects start to fall into place and balance. Life's heavy baggage and challenges can be understood and the Karma neutralized. An Akashic reading is not a normal psychic reading! It is a true and deep reading of your Soul's journey through time.

My work has been aired on hundreds of radio programs and television shows all over the world. Many of you have seen me on the Other Side, Good Morning America, The Jerry Springer Show (before he became controversial), The Gordon Elliott show where my astonishing insights and communications with those who have passed over in to God's world were so amazing as I was always able to bring back information to those on the show that only they would know. Many audiences of television shows overseas in Canada, England, Egypt and Greece are so astounded with my work they say, "My work is nothing short of miraculous." I was on the Bob Braun's television show in Cincinnati for three years. During this time I had a 97% accuracy rate. I had my own radio show for over six years in Cincinnati, Ohio where I live. The stations were WCKY and WPFB.

I have solved many missing persons cases, along with murder cases and am presently working on over 600 cases at the writing of this article.

I am a meditator of 30 years. I spend at least one-half hour a day sitting in the silence and making contact with my higher-self and allowing God to speak to my inner self on a one to one basis. It is here I am able to receive Truth as to my prophecy concerning the world. It also is here that I am able to work directly with spirit and through Prayer. I believe God has given us this tool to come and sit with Him and become acquainted with him on a one-to-one basis. Therefore, my quest in life has been to understand the Universe in such a away that I may be of service to all mankind.

Readings are done in person, on the telephone and by mail. The reason I can do a reading in this manner is because I'm not reading you, I am reading your Akashic Records. A high quality tape is provided so you may study what has been given to you.

My credentials include 28 years in the fields of Metaphysical and Esoteric. I am an ordained minister of the gospel and have been a Pastor of my own church for over 15 years (called H.O.P.E. Ministries) where I laid hands on the sick as God has blessed me as a Healer. Because of my busy schedule at this time my church is not open. However, we do have a cassette ministry where inspirational tapes are sent to those in need all over the world on a weekly basis. I have studied with Dr. Norman Vincent Peale and Dr. Robert Schuller of Hour of Power. I have received my "Successful Church Leadership" certificate from the Dr. Schuller Institute.

I also am an author of many books including Beyond Positive Thinking. Books soon to be published will be: What Happens When We Die, One Step Beyond Positive Thinking, The True Story of the Crucifixion of Christ, My Love You Died but I Have Found You Again. Books previously published include Beyond Positive Thinking and The Atlantean Crystal Ball.

My quest then in this life has been to make your world a better place for you to understand God as I do. That he is a loving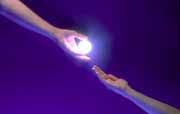 Father and is closer then you think and is only a breath away. Come into my life and allow me to nurture you as I do so many of my clients. We all need friends in life and that is the reason I am here. Give me a call or e-mail me. You will be delighted to learn that our time together will be well worth it and is taped, and confidential. I look forward to your call. (513) 563-1744.


http://www.patriciam.com

Copyright © 2000 Patricia Mischell & The Positive Living Center

All Rights Reserved