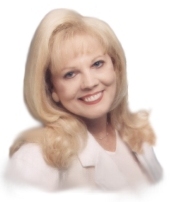 "The Quest has not changed for centuries. When it can no longer be denied in one's heart, the Quest for Enlightenment becomes all there is. The search is extensive, and to some elusive--yet the rewards are incomparable! Patricia Mischell's quest has been full time for more than 30 years, and has not only unraveled life's elusive mysteries, but has formulated the Keys to unlock the Mysteries of the Universe and the greatest puzzles of life. It is these secrets & mysteries she wishes to share with you through her teachings.

Learn the Tools of Enlightenment, Psychic Development, and Healing by joining the thousands of students all over the world who have taken Patricia Mischell's Teachings & Metaphysical development classes & workshops.

You will love Patricia's down-to-earth inspiration and teachings. With
little in the way of formal education, she drew upon an abiding belief in
herself and achieved a successful career in business until crippling arthritis
made her virtually an invalid. It was at this low point that Patricia discovered her own powers of mind and used them to totally recover from her "incurable" condition.

As a result of this experience, Patricia restructured her life. She embarked upon an intensive study of mind power, including psychic and mystic beliefs. Patricia has since devoted herself to teaching others. Her methods are simple and easy to understand. Her style is gentle, warm and colored by a very real sense of humor.
Although she is considered the foremost psychic in the Midwest, Patricia
considers herself first and foremost a teacher. Patricia has chosen these
special classes which she believes best demonstrate her special calling. "To show ordinary people just how extraordinary they really are."

Now is your time to go beyond what you know---beyond the boundaries of human experience. Don't miss the most valuable discoveries that awaken your higher mind powers!
If you are on a spiritual path, this may be your time to experience some of
the most practical and transforming spiritual programs and teachings to be found. Complete training programs that contain detailed series of releasing techniques, inspirational stories, life-changing exercises, enlightening discussions, numerous healing techniques and intuitive development practice sessions, along with miraculous guided meditations.


All of Patricia's classes come on audio/video tapes & printed material.


LET US BEGIN THE JOURNEY OF A LIFETIME AND REVIEW PATRICIA'S MANY CLASSES!


PSYCHIC DEVELOPMENT CLASSES
What they will do for you!


Patricia says you are already psychic! You already have that power within you to be directed-guided-inspired. You already have that inner knowing that helps you go in the right direction and take the right course of action. Unfortunately, left undeveloped, you may not know how to get this inborn power to work for you at any time. These classes will provide self empowering tools and techniques to keep this natural flow of energy open. You can literally improve any area of your life you desire once you have techniques that help you control your own life and not let life control you.

These classes will not only provide you with tools for practical psychic
development that you can use in your daily life, but give you an understanding of why things happen in your life. How much control you really have and how much of your own personal power you are giving away to others without realizing it.

What You Will Learn In Patricia Mischell's

Psychic Development Classes

All classes are taught via telephone or in person
Exercises to develop your psychic abilities
How to read auras
Experiments you can do at home
Actual hands-on techniques
Teacher & student interaction
Video, Audio & printed materials
Call Patricia Mischell's office for cost and appointments (513) 563-1744
Patricia's Psychic Development Classes are for those people who are ready to....
Learn how to use their latent psychic abilities in a greater way
Explore a greater awareness of the world around them
Develop their natural psychic abilities they were born to use for a better life
Develop their true individuality & live a more creative life
Open yourself to psychic awareness you can use daily in your life

PSYCHIC DEVELOPMENT CLASSES
Learn Intuitive Diagnosis
Learn to Read Auras on Humans/Objects & Animals
Learn to Do Psychic Readings
Merge with Your Higher Self
How to communicate with the Deceased
Unfold Clairvoyant Ability
Techniques For Psychic Protection
Tap Your Deep Intuitive Self
Learn to Use Psychic Energy
How To Use Mental Telepathy
How to Use the Power of Your Mind
Techniques to Read Auras
How to Develop Your Intuition
How to Develop Your Psychic Abilities
How To Open The Third Eye
Chakras & How to Use them
How To Meditate to Awaken The Third Eye
How to Use Psychometry
How to attune to Psychic vibrations

Classes on Reincarnation & Karma
The cycle of rebirth affects each of us. Who we are today is a result of our
many past lives we have lived. These classes will answer the questions that
religion and science has not been able to answer. Knowledge of reincarnation can be a very helpful tool to understanding our present life situations and can help speed up our personal growth.

Topics include:
REINCARNATION & KARMA CLASSES
What are Soul Mates/Twin Flames
How wisdom erases karma
Oversoul awareness of your life plan
What is your soul's purpose?
Why people are born into certain circumstances
How past life memories can cause destructive emotions
What the Bible says about reincarnation
Its Theory & Interpretation

Classes on Positive Thinking & Self Improvement
These classes will give you brand new conditioning exercises and will provide you with the foundation necessary to create the happy successful life you deserve. Patricia's classes will teach you how you can develop new high levels of self-confidence and personal power.

Help you to take control of your own mind.
Help you do whatever you do better.
Understand yourself and others better.
Learn to listen to your intuition when it tries to tell you something
Remove limits you keep placing on yourself
Reach for your inner strengths and talents, and make them work for you
Control the way you think.

POSITIVE THINKING &

SELF EMPOWERMENT CLASSES
Powerful Ways to Dissolve Negative Habits
How to Meditate to reach your Higher Self
How to use Creative Visualization/Affirmations
Learn About Your Subconscious Mind
How to use Creative Problem Solving Techniques

HOW TO DO HEALING ON YOURSELF & OTHERS CLASS
Learn the energy structures of Healing
Learn to Use Healing Energy
Energy tools to protect yourself from imbalance and illness
How to Become a Healing Channel For Others
How to Heal Yourself
The Use of Photographs in Healing
Prana What it is and How You Can Use It.
Learn to Mediate to Become a Much Healthier Person
HOW TO ASTRAL PROJECT CLASS
The Art of Astral Projection & How You Can Do It
How to Leave Your Body at will
Techniques on How to Have an Out of Body Experience.
How to contact your SPIRIT GUIDES/ ANGELS
How to Communicate with your Spirit Guides/Guardian Angels

HOW TO USE THE POWER OF THE PYRAMID CLASS
Pyramid Energy and its uses
Techniques to Expand Your Mind

Copyright © 2000 Patricia Mischell & The Positive Living Center
All Rights Reserved